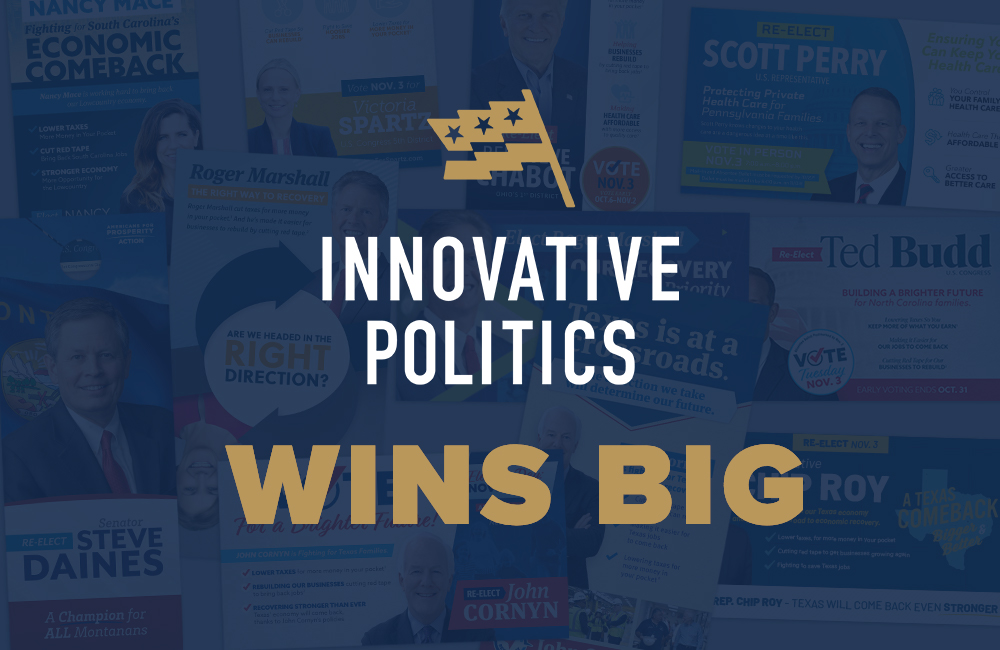 Early Results Show BIG WINS in 2020!
One day after the polls closed many close elections remain, but as the fog settles it's becoming clear that Innovative Politics clients won big time in 2020. With over 20 years of political experience, Innovative has become one of the nation's premier political firms. This year built on the tremendous success the political ad firm saw in 2016. Innovative Politics nearly doubled their advertising reach from the historic 2016 cycle.
Over the last three months, our team was responsible for:
📺   Over 224 TV Ads and Digital Videos Produced
📫   45 Million Pieces of Mail Dropped
🖱   82 Million Digital Impressions
💰   Millions Placed in Traditional Media
😲   Political Campaigns Across 24 States!
Battleground US Senate Races
4 Wins… 1 Winning & 1 Too Close to Call!
If it was a battleground US Senate race, chances are Innovative was there and making a difference. Innovative Politics supported conservative candidates 6 critical states. Targeting swing voters, tens of millions of pieces of mail highlighted the importance of health care reform, economic recovery, and lower taxes.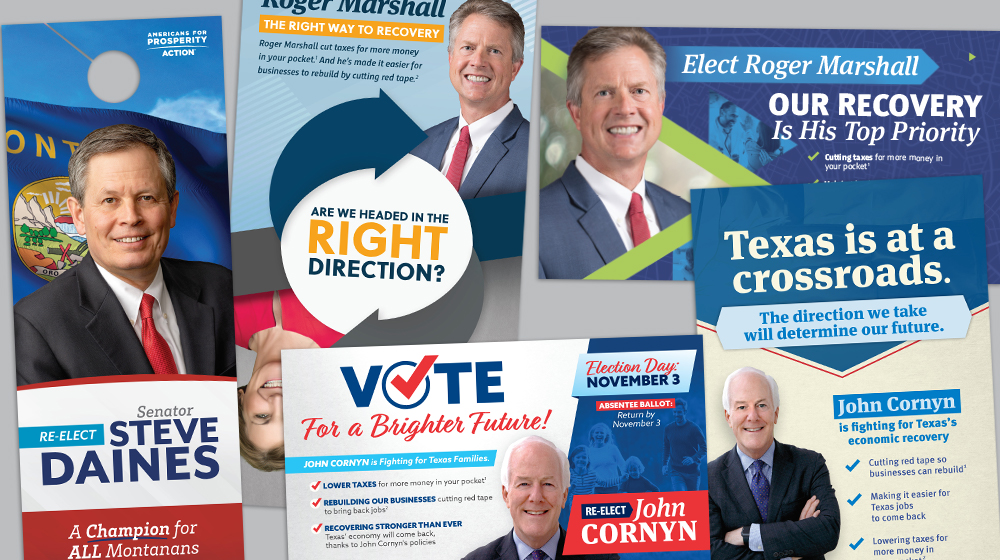 While votes are still being counted, huge congrats go to:
Kansas Senator-Elect Roger Marshall
Montana Senator Steve Daines
North Carolina Senator Thom Tillis
Texas Senator John Cornyn
Congressman Dan Bishop's
Impressive showing in 2020!
On the heels of winning the most hotly contested election in the nation last year (read about Innovative's victory in that election here) Congressman Bishop faced an uphill battle this year with his district being redrawn and victory more difficult. Bishop has been a warrior for his constituents in the battle against COVID-19 and as many Republican leaders struggled to message on the global pandemic, Bishop embraced it. In TV ads that focused on Bishop's tenacity and caring for the people of North Carolina, Bishop made a compassionate and energetic case for the results he delivered. In the end, voters rewarded his efforts with a resounding victory that built on his margin of victory and resulted in a massive ten-point win.
See the ads the told his story:
Gruters Gets It Done in Florida!
One of the hottest Republican rising stars in Florida, Senator Joe Gruters, faced re-election in a battleground state inundated with Democratic ad dollars. Gruters, who also serves as Chairman of the Republican Party of Florida, took nothing for granted. His campaign message of "Gruters Gets It Done" was highlighted in three separate ads that were regarded as among the best in the Tampa DMA. A special congratulations also go to Gruters who spearheaded a historic ground game across the Sunshine State, delivering a critical victory for President Trump.
See Joe Gruters ads that GOT IT DONE on Election Day: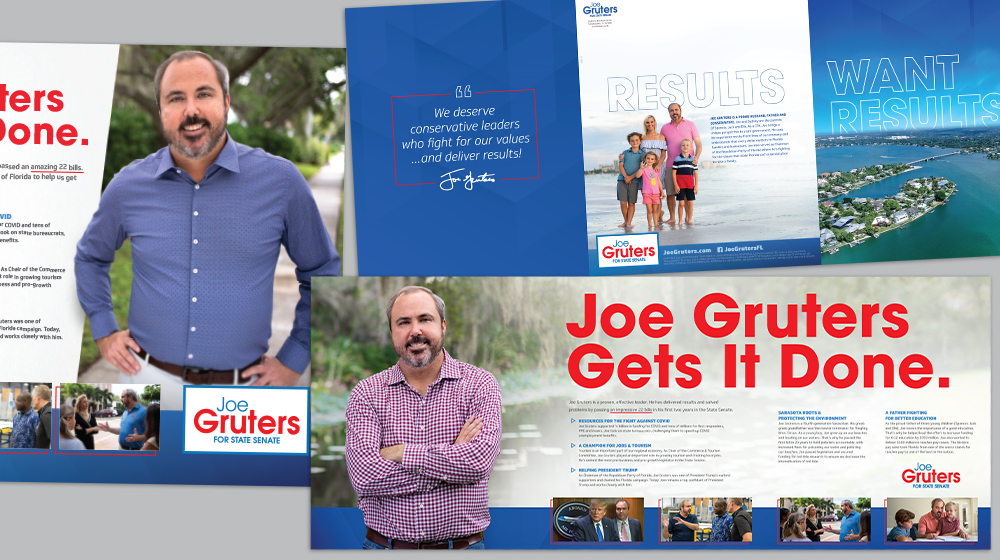 Outspent by Millions…
Innovative Wins 7 of 8 NC Senate Races!
A decade after Innovative Politics helped Republicans capture the first GOP State Senate majority since reconstruction, Innovative built on its tremendous win record in the Tar Heel State. In cycle, after cycle, Innovative has been credited time and again for its creative ads that cut through the clutter. With control of redistricting up for grabs, 2020 proved to be one of the toughest and most contested campaign cycles in state history. In total, five incumbent seats were defended, one open seat was won, and a Democrat seat was flipped.
"Senate President Phil Berger is single-handily responsible for transforming North Carolina into one of America's best states to call home," commented Jay Connaughton, managing partner of Innovative Politics. "The results he's delivered should be a model for lawmakers nationwide. Defending his majority was our number one priority in 2020 and we couldn't be more proud that we saw resounding victories despite being heavily outspent."
Congratulations to:
Senator Bob Steinburg (SD 1)
Senator Jim Perry (SD7)
Senator Michael Lee (SD9)
Senator-Elect Lisa Barnes (SD11)
Senator Danny Britt (SD13)
Senator-Elect Amy Galey (SD24)
Senator Joyce Krawiec (SD31)
Bring Back Sununu!
Congrats to New Hampshire's Governor!
Innovative Politics made sure the people of New Hampshire knew that Governor Chris Sununu would protect them from a state income tax and help the state continue to prosper. New Hampshire agreed and decided to keep Chris Sununu as their Governor.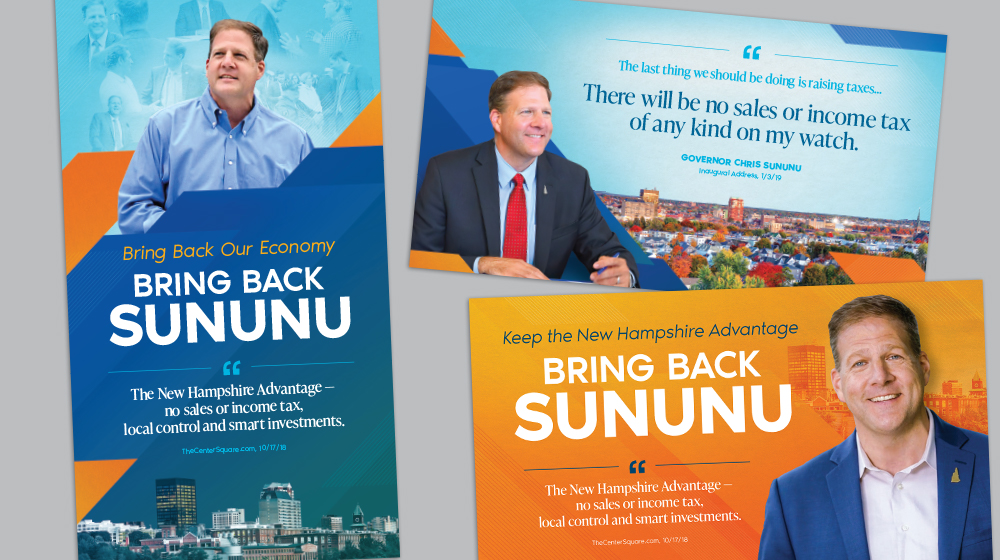 Rep. Sharon Cooper won a BIG race to help keep the Georgia State House in GOP Control
In one of the most high profile races for the Georgia State House, Innovative Politics was proud to stand alongside Rep. Sharon Cooper. Our team highlighted her record of helping people across House District 43.
Congratulations Rep. Cooper on your re-election!