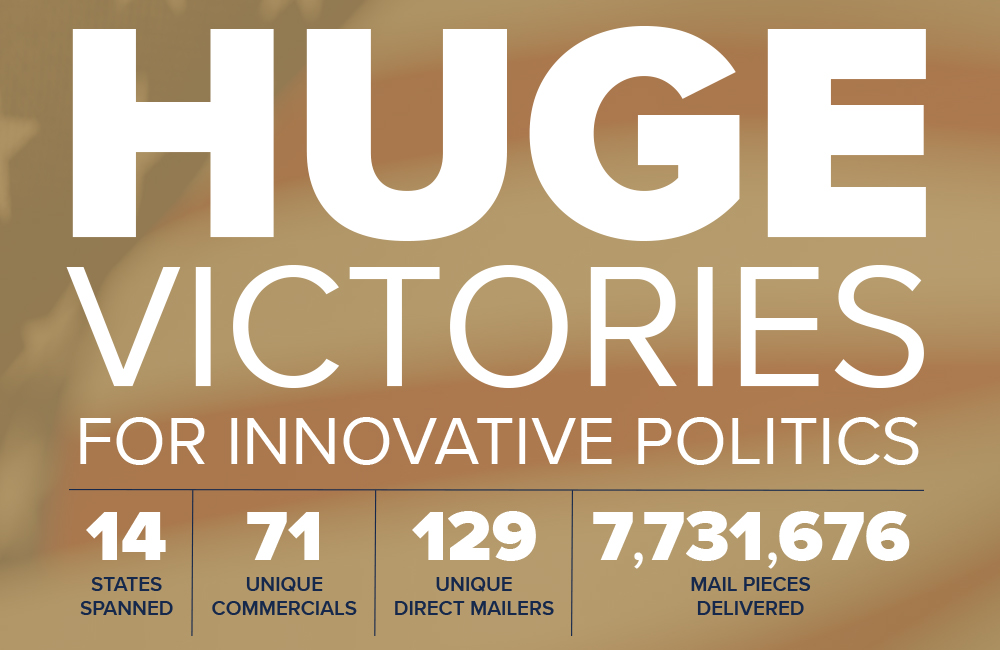 Innovative Politics' impressive national work, particularly in battleground states, contributed greatly to a growing conservative majority in the U.S. Senate.
Four Historic U.S. Senate Victories
Innovative Politics played an integral role in unseating long-term Democratic U.S. Senators, including Indiana Sen. Joe Donnelly, Missouri Sen. Claire McCaskill and North Dakota Sen. Heidi Heitkamp.