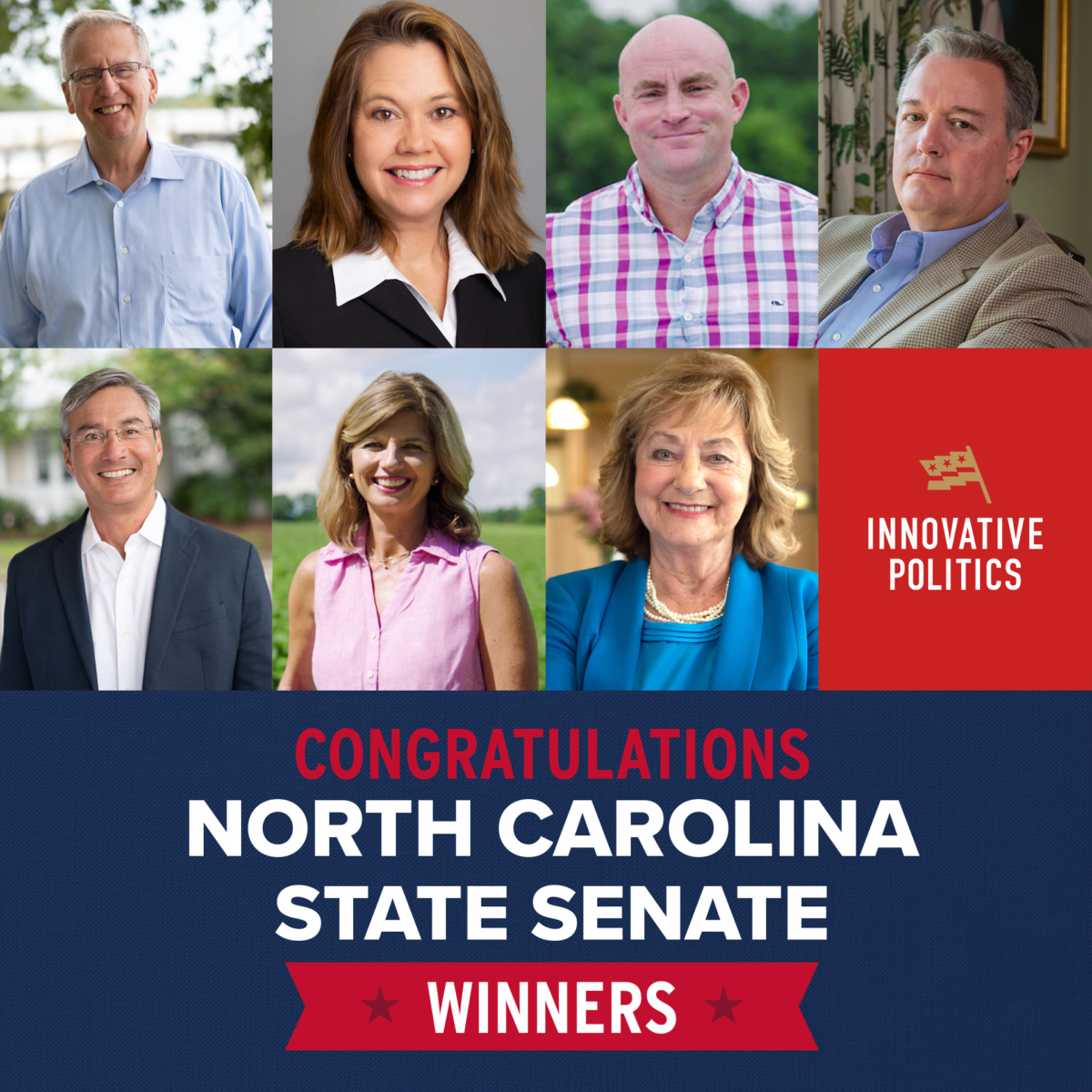 Outspent 2 to 1… Innovative Wins 7 of 8 North Carolina Senate Races!
A decade after Innovative Politics helped Republicans capture the first GOP State Senate majority since reconstruction, Innovative built on its tremendous win record in the Tar Heel State. In cycle, after cycle Innovative has been credited time and again for its creative ads that cut through the clutter.
With control of redistricting up for grabs, 2020 proved to be one of the toughest, and most contested campaign cycles in state history.
In total, five incumbent Republican seats were defended, one open seat was won, and a Democrat seat was flipped. 
"Senate President Phil Berger is single-handily responsible for transforming North Carolina into one of America's best states to call home," commented Jay Connaughton, managing partner of Innovative Politics. "The results he's delivered should be a model for lawmakers nationwide. Defending his majority was our number one priority in 2020 and we couldn't be more proud that we saw resounding victories despite being heavily outspent." 
See the Innovative ads for the winning candidates below: 
Senator Bob Steinburg (SD 1)
Senator Jim Perry (SD 7)
Senator Michael Lee (SD 9)
Senator-Elect Lisa Barnes (SD 11)
Senator Danny Britt (SD 13)
Senator-Elect Amy Galey (SD 24)
Senator Joyce Krawiec (SD 31)
Congratulations again to Senate President Phil Berger on defending the North Carolina Senate Majority!
Click here to view more of the winning video ads created by Innovative Politics during the 2020 political cycle.