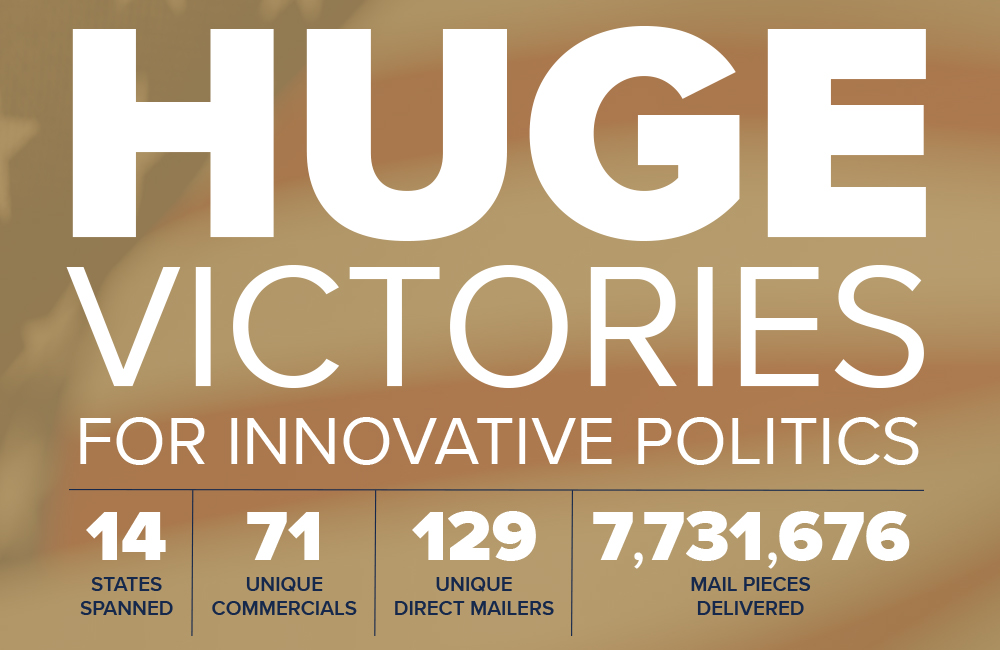 Innovative Politics Impacts Midterm Elections
Innovative Politics' impressive national work, particularly in battleground states, contributed greatly to a growing conservative majority in the U.S. Senate.
Four Historic U.S. Senate Victories
Innovative Politics played an integral role in unseating long-term Democratic U.S. Senators, including Indiana Sen. Joe Donnelly, Missouri Sen. Claire McCaskill and North Dakota Sen. Heidi Heitkamp.
Donnelly and McCaskill's opposition to Judge Brett Kavanaugh's nomination to the Supreme Court of the United States, along with their liberal stances on border security and healthcare, were the focus of the Innovative Politics-produced ad "Failed." While Innovative Politics' "Responsible" ad gave McCaskill's own constituents an opportunity to voice their frustrations with the Senator.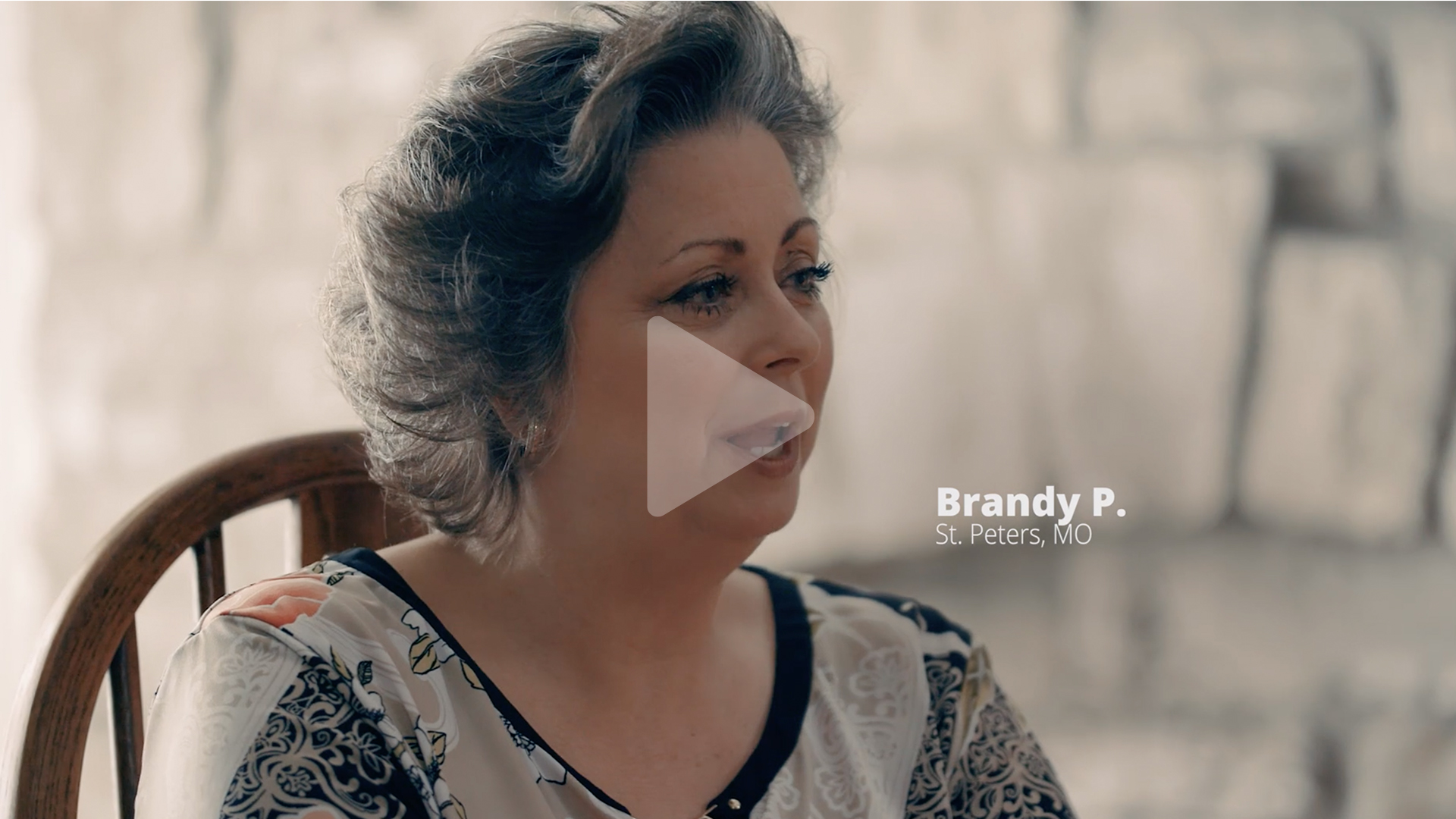 Innovative Politics highlighted Heitkamp's disregard for the needs and opinions of her constituents in "Turned Her Back."
Innovative Politics also helped secure a historic victory for Marsha Blackburn, Tennessee's first-ever female U.S. Senator, with its design and distribution of more than three million pieces of mail to homes across the state.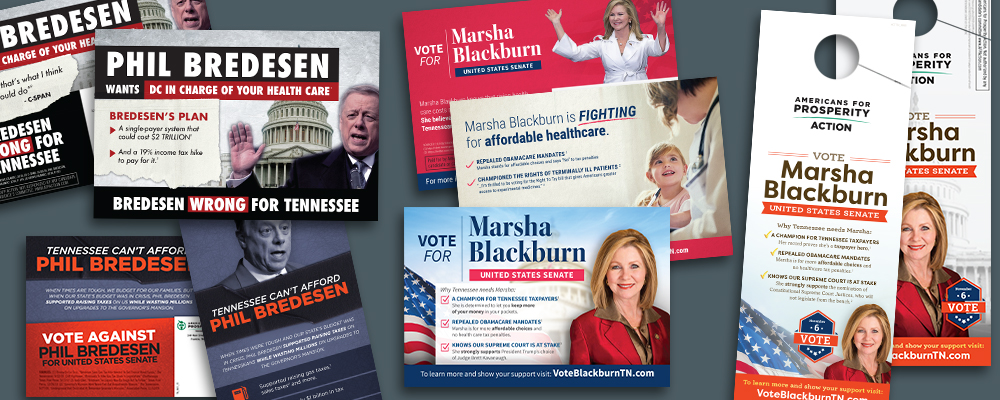 Motivating the Base for the Midterms
Innovative Politics' Managing Partner, Jay Connaughton, who also served as media advisor for President Donald Trump in his 2016 campaign, applauded the Innovative Politics team's efforts throughout the cycle.
"We are beyond proud to have played a large role in this historic midterm cycle, and we are thrilled to see America's positive response to our ads," Connaughton said, adding, "We truly made a difference in maintaining a dominant conservative majority in the U.S. Senate and beyond."
An Innovative Politics-produced ad, titled "How We Feel," touted President Trump's enormously positive impact on the economy and was featured on FOX News' The Ingraham Angle. During the segment, former Deputy Campaign Manager and President of Citizens United, Dave Bossie, gave kudos to Innovative Politics, saying, "…one of our best guys in America wrote this ad."
Keeping Republicans in the North Carolina Senate
Continuing its long tradition of big wins in North Carolina, Innovative Politics helped North Carolina Senate Republicans maintain their majority in the upper chamber, scoring victories for 10 candidates in the state.
The firm also utilized direct mail to achieve victory in North Carolina's 13th Congressional District, with the re-election of U.S. Rep. Ted Budd to his second term.
Innovative Politics placed millions of dollars in television, radio and social media advertising in North Carolina to achieve these impressive victories.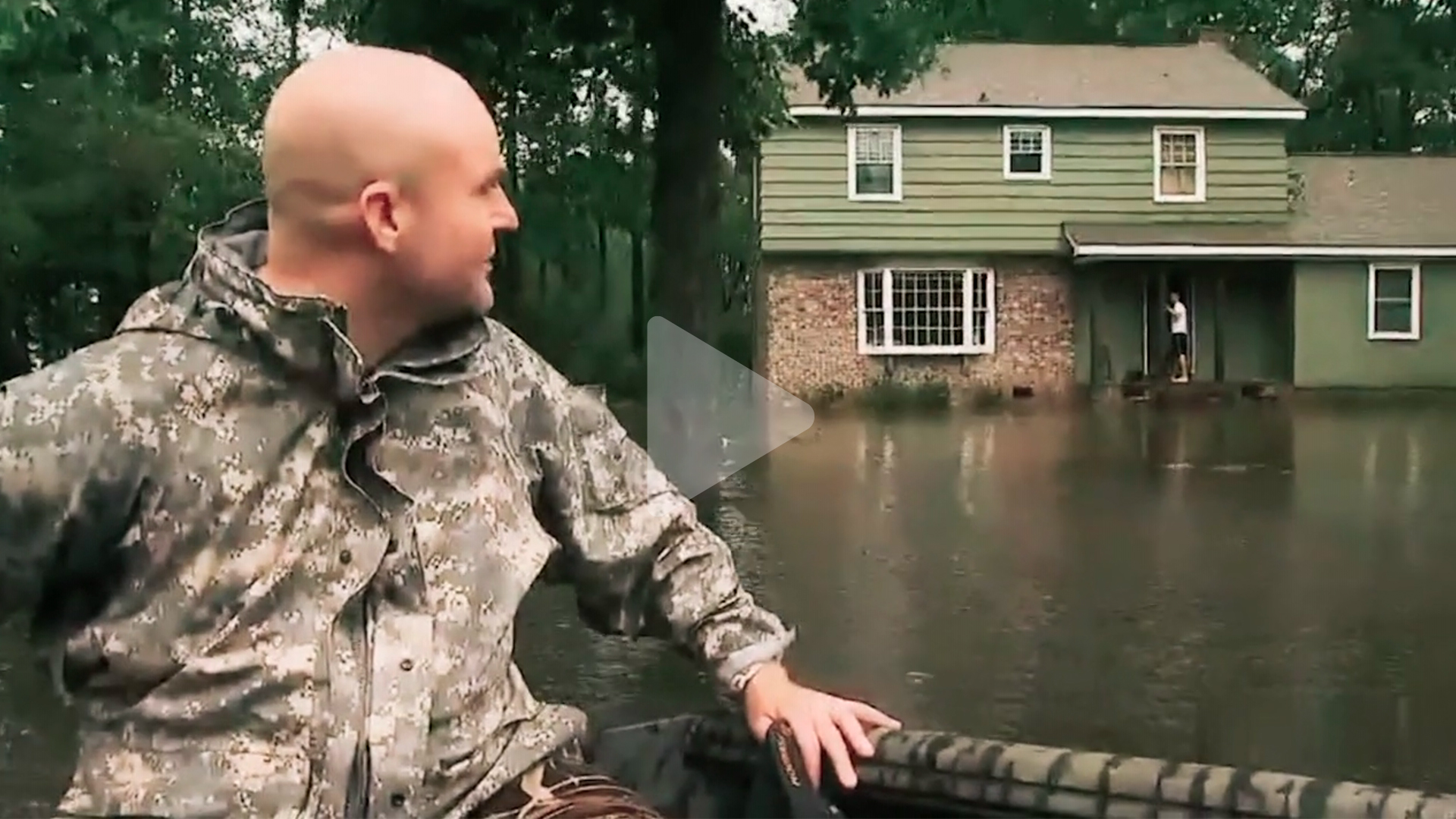 An Innovative Politics-produced ad "Storm Stories" told first-person stories of how Sen. Danny Britt rolled up his sleeves and helped his neighbors during North Carolina's recent devastating hurricanes.
Winning Ballot Initiative Battles in the Tar Heel State
Innovative Politics emerged victorious in several ballot measure campaigns in North Carolina this cycle.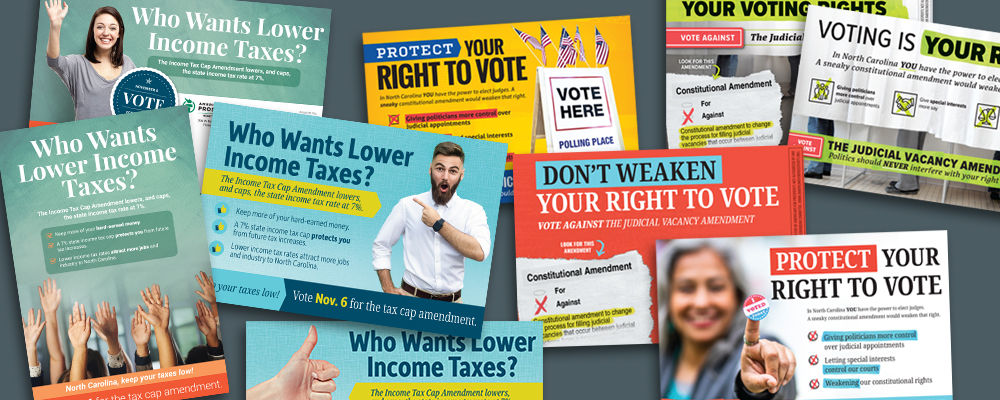 The first measure lowered the cap on the state's maximum income tax rate, while the other would've taken the power to select some judges from the voters and given it to an appointed panel. Thanks to Innovative Politics' direct mail work, the tax cap amendment passed, and the judicial vacancy amendment failed.
Big Time Victories in Louisiana
Back in its home state, Innovative Politics led strategy, direct mail and general consulting efforts for State Rep. Bob Hensgens, who dominated the field with 60 percent of the vote in his run for District 26 of the Louisiana State Senate.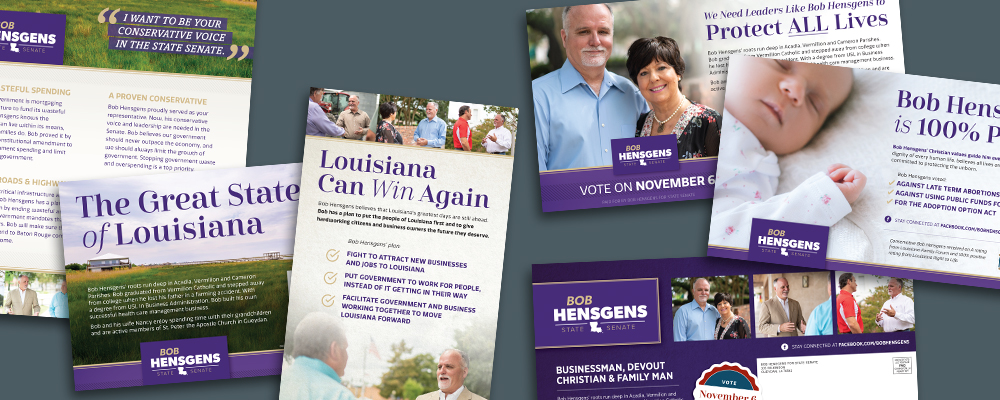 Hensgens enlisted the help of Innovative Politics to repeat the successes of his previous Louisiana House of Representatives campaigns, which the firm helped bring about.
Gordon Reese, Vice President of Innovative Politics, said Hensgens' race reminded him of why he loves working in politics, particularly Louisiana's hand-to-hand style of political combat.
"Bob Hensgens won using old-school Louisiana political principles of hard work and getting face-to-face with voters," Reese said of Hensgens' campaign commitment of meeting every constituent in-person. "This is what Louisiana politics is all about, and we love being part of campaigns like this."
Advancing Advocacy in Louisiana
Continuing in its work as a top political strategy firm for issue advocacy, particularly as it pertains to criminal justice and education reforms, Innovative Politics emerged victorious in several ballot measure campaigns this cycle.
Innovative Politics' coordination of direct mail strategies for Stand for Children Louisiana and the Jefferson Chamber of Commerce PAC, which represents Louisiana's largest parish, resulted in an undefeated streak in all 11 of the school board races the organizations supported in East Baton Rouge and Jefferson parishes.
Innovative Politics achieved another issue advocacy victory with the passage of a key criminal justice reform measure. The constitutional amendment brought Louisiana up to speed with the rest of the nation by requiring unanimous jury verdicts for serious felony convictions, and Innovative Politics broke down the sensitive issue for conservative voters in the state through its direct mail efforts.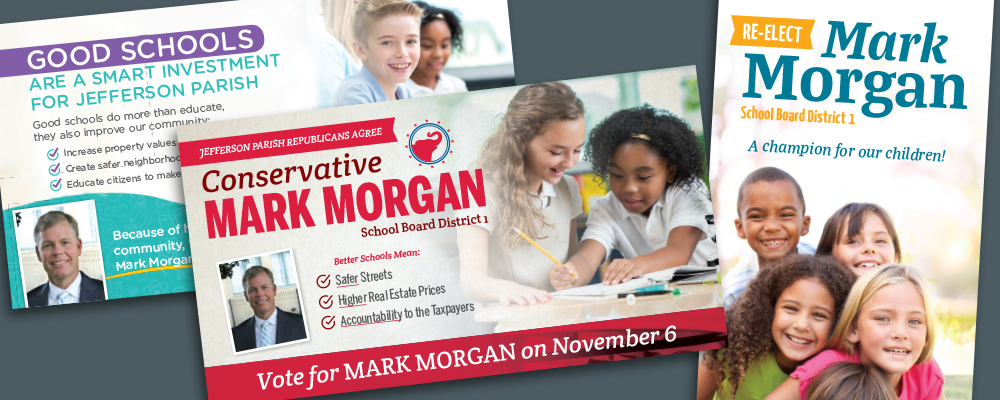 Ready for the Next Cycle
Innovative Politics is ecstatic with this year's victories, and we thank our wonderful team and clients for working together to make America the bastion of freedom and prosperity it is every day.