Innovative Politics' Work Named Best in the Nation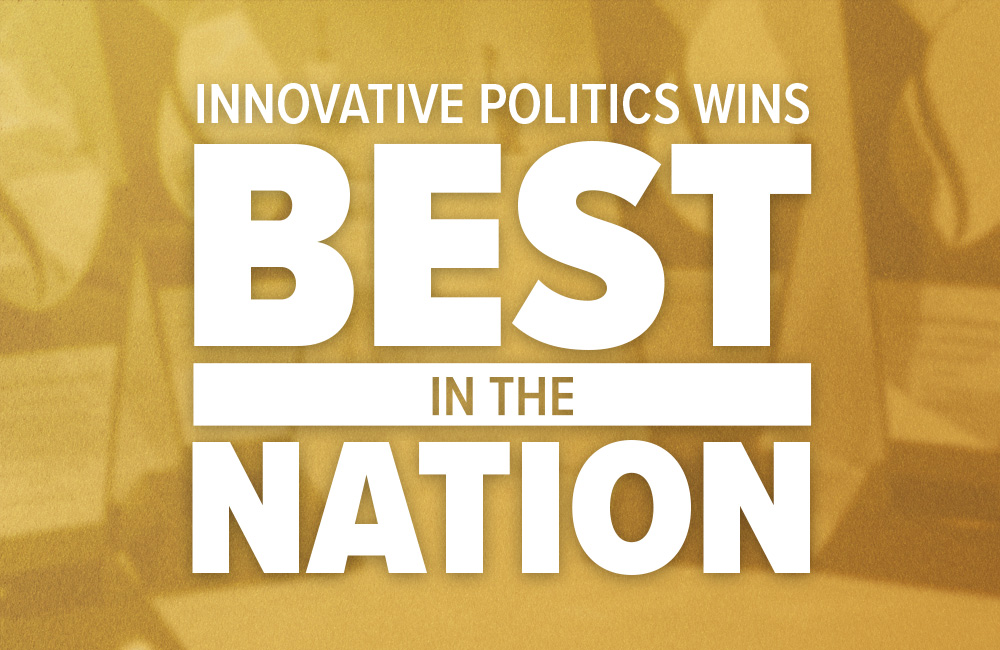 Innovative Politics won five awards, including a Gold Award for Overall Best Direct Mail Campaign of the Year and a special "Best of the Best" Award given by the U.S. Postal Service for the best political direct mail in the nation, at the 2020 American Association of Political Consultants (AAPC) Pollie Awards Competition.
View our State Senate campaign
View our U.S. Congressional work
View our issue work
A Television Production Sweep
Innovative Politics also scored a triple crown, bringing home gold, silver and bronze awards for political television commercial production.
The Pollie Awards have been called "the Oscars of political advertising," by Esquire magazine. The awards are not a popularity contest, but a reflection of the most politically effective, persuasive and creative work of the cycle.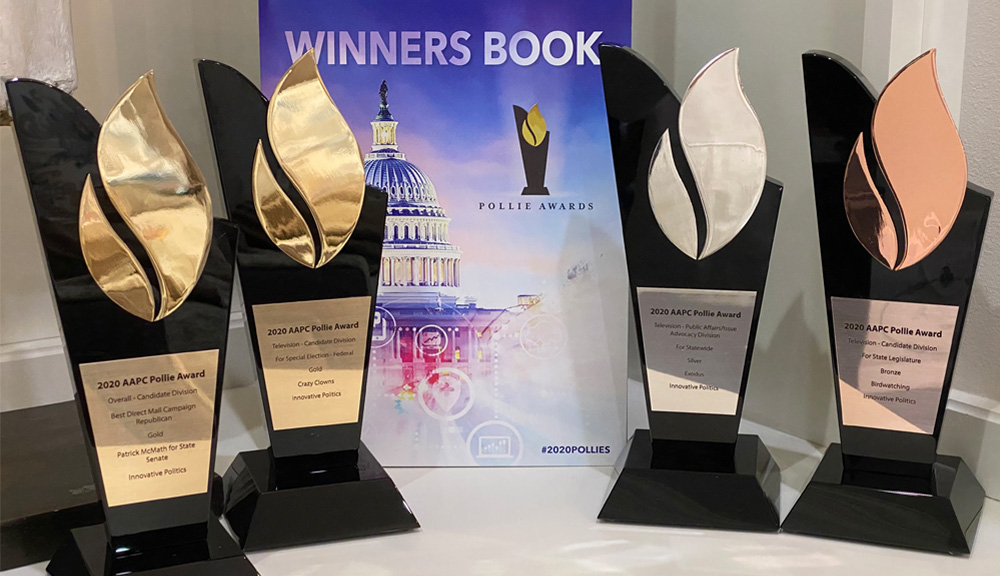 Work that Wins Races
Jay Connaughton, owner and managing partner of Innovative Politics said, "We're extremely pleased to have won these awards. But more importantly, we also helped our clients win these important races. Our mission is to produce creative work that wins, and these amazing ads are evidence that we're succeeding. I'm very proud of our team and truly grateful for the clients who put their trust in us."
We're ready to create winning work for you. Just click to get started.
Patrick McMath for State Senate
Heading into the run-off Patrick McMath was down more than seven points against a challenger with a long political history and high name recognition. With only 25 days to impact voters, Innovative Politics got creative using facts and humor to capitalize on the opponent's recognizable name. The twelve unique mail pieces, clutter-cutting TV ad and social media campaign pushed McMath to victory, winning 56% of the vote.
Best of the Best - U.S. Postal Service Award
Category: Best Political Mail in the Nation
Pollie Award Winner - Direct Mail Campaign
Category: Overall/Best of Year Direct Mail
Pollie Award Winner - TV Advertisement
Category: Candidate for State Legislator
Ad Title: "Birdwatching"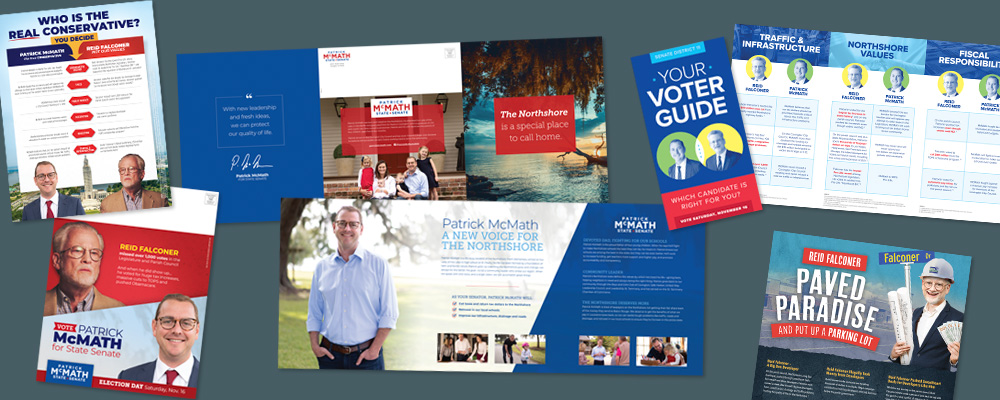 U.S. Congressman Dan Bishop
Dan Bishop defeated Democrat Dan McCready in what many called the most closely watched special election in the country. As advisors for Bishop's campaign, Innovative Politics caught the attention of news media across North Carolina and the nation with the TV ad it produced for Bishop titled "Crazy Clowns." 
The ad offered sharp criticism of several prominent Democratic lawmakers, while also demonstrating Bishop's alliance with President Trump and his hard-line stance against the increasingly radical policies of Congressional Democrats.
Pollie Award Winner - TV Advertisement
Category: Candidate for State Legislator
Ad Title: "Crazy Clowns"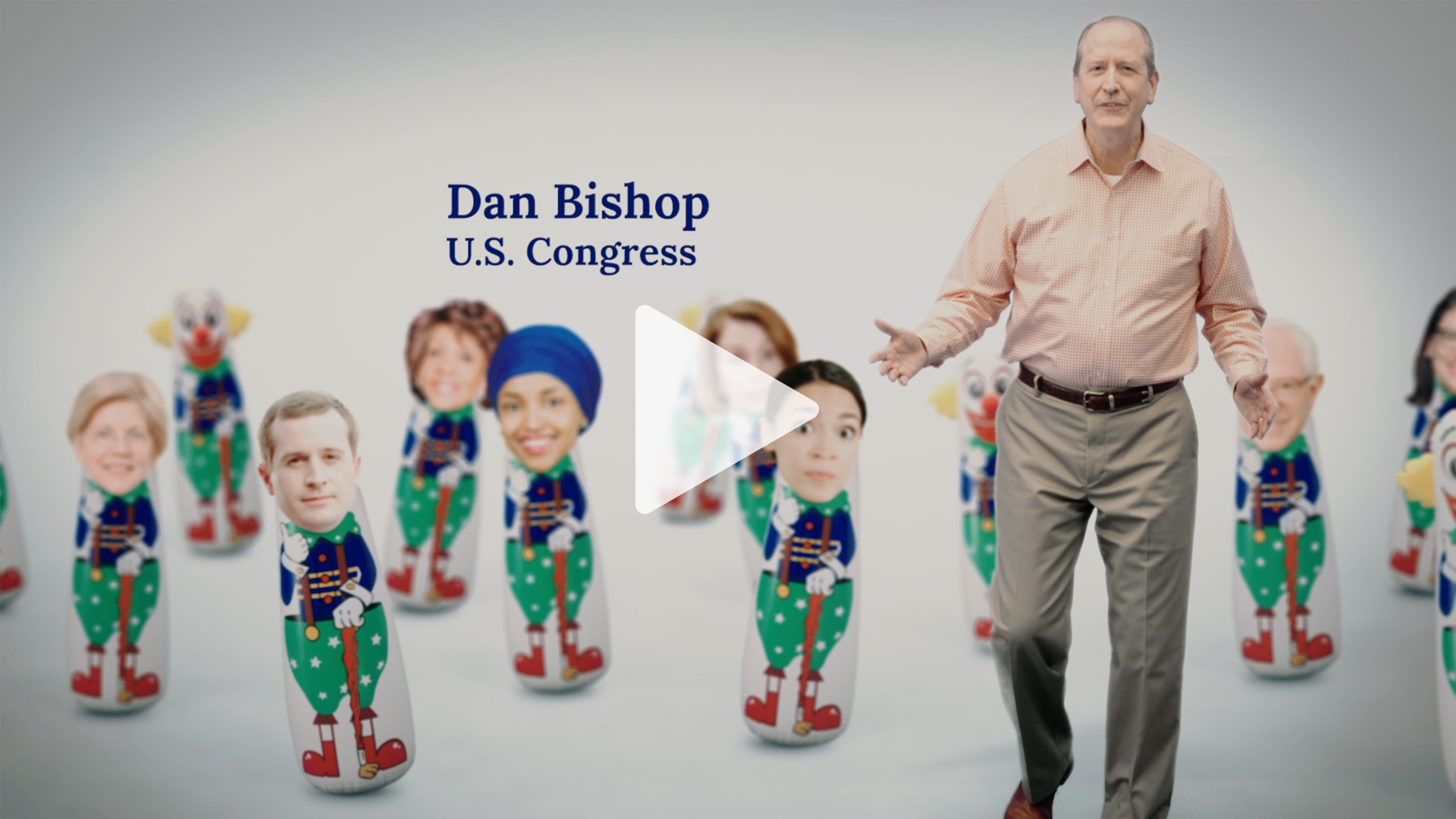 The Sunshine Coalition
Sponsored by a non-partisan, nonprofit coalition of supporters who want to bring more jobs and opportunities to Louisiana, this ad was created to shine a light on the damage lawsuits have caused for the state.
Pollie Award Winner - TV Advertisement
Category: Independent Expenditure
Ad Title: "Exodus"