Innovative Politics & Trump for President Make History
Innovative Politics entered the history books Tuesday night, as it celebrated in New York City with the President-elect Donald J. Trump. Innovative Politics began working with the campaign after the Republican National Convention and played a key role within the advertising team.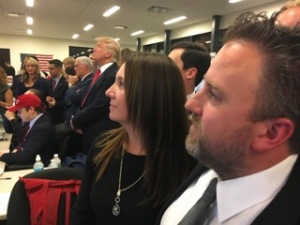 Innovative Politics' Managing Partner, Jay Connaughton, served as a media advisor and provided ad strategy and messaging insight. Innovative produced nearly 30 television ads for President-elect Trump's campaign, which spent more than $75 million on television advertising.
In the end, the campaign produced one of the most impressive victories in U.S. history.
In a recent article, Ad Age, the most respected publication in the advertising industry, said Trump's ads  "cunningly, strategically outperformed tone-deaf Team Clinton," adding, "Trump the advertiser was all about highly effective message discipline (for its target audience)."
Connaughton played a key role in Trump's heavily covered Baton Rouge trip following the devastating floods, as well as in the President-elect's headline making visit to Flint, Michigan.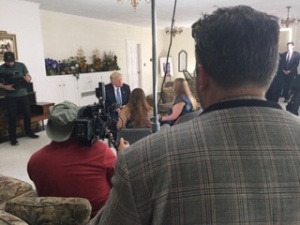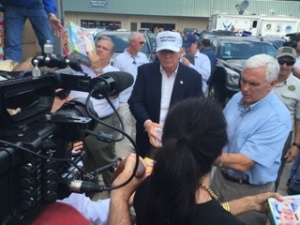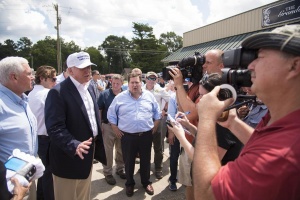 Innovative's first nationally released ad, titled "Listening," presented the benefits of Trump's childcare plan and was praised by national media and political analysts like Bloomberg and RealClear Politics.
The focus of many of Innovative's television ads for the Trump campaign was a message of unification and empowering the American people. This is strongly portrayed in one of the most well-received ads of the election cycle, "United." The ad was part of President-elect Trump's "closing argument to the American people" and also received major national media recognition. The Wall Street Journal discussed the ad's distinctness and how it compared to those produced by the Clinton campaign in the days leading up to the election.
Donald J. Trump For President – United :30 from People Who Think on Vimeo.